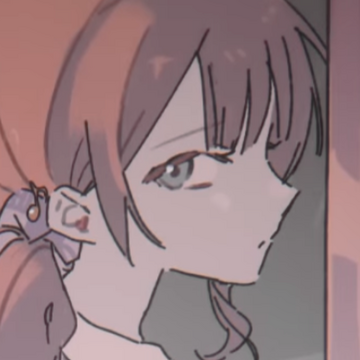 こんばんは
Hi there! I'm Arzene, but please call me Zen.
I joined FANDOM back at the very beginning of 2019 over on the My Hero Academia Wiki—which I still administrate today!—and have since become a part of a number of animanga communities. I'm also a member of the Community Council.
I live in the UK and speak fluent English as well as basic conversational Japanese and a little bit of German.
アルゼーヌ
wikis i edit
useless info about me

‣ I became a fan of anime in late 2017, and my favourites are basically anything by Studio Trigger or KyoAni.
‣ My current favourite character of all time is, as is kinda obvious, Akane Shinjo, though Rika Kawai is currently a close contender.
‣ I absolutely adore Ghibli and Makoto Shinkai movies, and I've watched Your Name. a depressingly large number of times.
‣ I only really started reading manga in late 2018 despite my interest in anime starting at an earlier point, and my favourite ongoing series are Spy x Family and Dr. STONE.
‣ I have read a grand total of one light novel, it being the Hakata Tonkotsu Ramens LN.
‣ My favourite TV shows are American Horror Story and Alice in Borderland, though I like AIB's original manga a lot too.
‣ I love to eat sweet things, and I usually get away with it as well thanks to my high metabolism hehe.
‣ My account is named half after Arsène from Persona 5, and half after Zen Kubota from ZANKI∞ZERO because I wanted to tribute both my favourite games of all time in my username.
‣ I don't really consider myself a very big shipper, but I have a huge soft spot for wholesome femslash couples; you couldn't pry Kanamari from my cold, dead hands if you tried.
‣ I've been drawing digitally since I was 12 years old so I like to think I'm pretty decent at digital art, and you'll often find me using these skills to redraw manga panels, etc around my wikis.
‣ I love listening to Japanese music, and my current favourite song is between Centimeter by the peggies and Usotsuki by Yorushika.
‣ I adore virtual YouTubers, especially the girls of hololive, and my particular favourites are Ina, Sencho, Nenechi and Towa-sama.

If you ever need me for anything, please leave me a message over on my message wall, or contact me via Discord—I should be in the affiliated server of the majority of wikis I edit and I'm also available in FANDOM/Gamepedia's general support server. Happy editing!
*Disclosure: Some of the links above are affiliate links, meaning, at no additional cost to you, Fandom will earn a commission if you click through and make a purchase. Community content is available under
CC-BY-SA
unless otherwise noted.