Jurassic World: Dominion Dominates Fandom Wikis - The Loop
Play Sound
Pony Tsunotori (角取ポニー, Tsunotori Ponī?) also known as Rocketti (ロケッティ, Roketti?),[1] is a student in Class 1-B at U.A. High School, training to become a Pro Hero.
Appearance
Pony is a short girl with a round face and a short equine muzzle, her face framed by thick, wavy blonde hair which reaches halfway down her back, some shorter bangs hanging down her forehead. Her eyes are large and round, Prussian blue in color, and she has a pair of tall, lyre-shaped pale tan horns on her head. Her calves are notably rounded, shaped similarly to those of a horse, and she has brown hooves for feet, and a short horse tail poking out from the end of her tailbone.
Pony's hero costume is horse-themed, matching her appearance and Quirk. She wears a horse halter around her head with a lead rope dangling from the back, and her outfit resembles a jockey uniform, consisting of an orange skin-tight shirt with paler markings around her chest and stomach, with matching-colored pants, along with a pair of fingerless gloves. She wears belts secured around her collarbone, biceps, and lower torso, and boots that not only guard her hooves but also have stirrups attached on either side.
In the anime, she's seen running on all fours, carrying Togaru Kamakiri on her back. This could imply that her hero costume is designed with a saddle and the aforementioned stirrups so others can ride her like a horse, which would be useful for other heroes in dire situations.
Gallery
Personality
Pony is a timid girl. As a foreigner, she does not have much knowledge of the language in Japan. She is shown to be rather naïve and innocent in personality, learning nasty phrases from Neito Monoma without realizing what those words mean, as shown when Neito tells Pony unkind phrases to tell Class 1-A.[2]
As shown during the Joint Training Arc, Pony is a thoughtful and diligent person. Being very determined and observant in combat, she was willing to draw out the time and settle for a tie upon realizing that she couldn't secure her team's victory, and not wanting to be the reason they would lose. Despite often being friendly, she did make some unkind comments towards Mezo Shoji in their battle, calling him an "octopus" and saying she doesn't like looking at him.[3]
When Pony gets angry or is thrown off by something, she starts speaking in her native language: English.[4][5]
Pony and Manga Fukidashi bond over their love of anime and manga together, and Pony started an anime viewing in the dorms. The rest of Class 1-B know a lot about anime and manga thanks to her.[6]
Abilities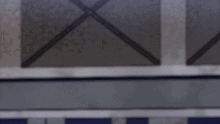 Overall Abilities: Pony has demonstrated to be a very capable individual, with an excellent handle on her Quirk, Horn Cannon, which is primarily employed for long-range combat due to its projectile nature. Because of their curved shape, Pony's horns are ideal for piercing or pinning down enemies. They can also assist with mobility, as they're large and strong enough to transport Pony and/or her allies to various locations, especially at high speeds. This facet of her Quirk abilities makes Pony one of the fastest students in Class 1-B.
During the third match of Joint Training Battle, Pony used her Quirk proficiency to simultaneously pin Mezo Shoji to a wall, and assist Tetsutetsu Tetsutetsu in taking Shoto Todoroki by surprise. This spectacle showcases Pony's camaraderie and her capacity to subdue multiple opponents of different formidabilities, all in a brisk manner. After being forced to retreat due to Shoto's "Wall of Flames", whilst being pursued by Mezo, she demonstrated exceptional reaction time and mobility, being able to evade Mezo's tentacle assaults. Soon after, wanting to aid Tetsutetsu, Pony had the mettle to take on the multi-ranged combatant, used her "Thunder Horn" technique to counter Mezo's "Octoblow", and nearly blindsided the Tentacle Hero from behind had it not been for his acute senses.
The two fighters remained on par with each other until Mashirao Ojiro arrived to restrain the Pony, but Juzo Honenuki intervened to help Pony by liquefying the ground around the four contenders. Once the pair escaped the liquefied ground, Pony used two of her free horns to pierce Mashirao's tail before quickly hoarding him off with two more, successfully freeing herself and capturing the Martial Arts Hero in the process. Pony then admitted to herself, that even if all of her horns are free, and she is able to contend with Mezo, she overall couldn't defeat him.
Keen Intellect: Pony is a very intelligent and tactical, especially on the battlefield. She observes and analyzes situations before acting upon them, and always tries to make the best of her circumstances, even if they're dire. In the third round of the Joint Training, Pony thought of every possible scenario to help her team. She correctly predicted that Mezo, a sensory-type combatant, would safely hide behind Shoto, the opposing team's wide-range user, so she easily separated the two Class 1-A students from one another, all while taking them both by surprise. Following Juzo and Tetsutetsu last-ditch effort to defeat their rivals, Pony knew she was no match for Mezo while she was carrying her unconscious teammates and Shoto, showcasing overall good judgment. So she took the only possible course of action: stay airborne and out of Mezo's reach in order to bide her time. Unfortunately, her strategy was rendered moot when the third match's time limit elapsed, ending it in a draw.
Bilingualism: Pony speaks both English and Japanese competently, although she occasionally misunderstands certain Japanese phrases.
Quirk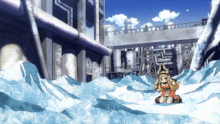 Horn Cannon (角砲, Hōn Hō?): Pony's Quirk gives her a pair of horns on her head. She is able to launch her horns as projectiles and a new set will grow back almost immediately. She can remotely control up to four of them at a time.[7]
She has also been shown to be able to balance on them as they carry her around, allowing her to fly. Her horns are also strong enough to carry other people, similar to Hawks' Fierce Wings.
Super Moves
Horn Dash Hammer (

角ダッシュハンマー

Tsuno Dasshu Hanmā

?

): Combined attack between Pony and Tetsutetsu, Pony holds Tetsutetsu, whose body is turned into steel, through her controllable horns and launches him towards an enemy. First used against Shoto during the Joint Training Battle.
Thunder Horn (THUNDERHORN

Sandā Hōn

?

): Pony launches a barrage of horn projectiles towards a target while leaving four controllable horns floating in standby for support and sneak attacks. First used against Mezo during the Joint Training Battle. She jumped off of one of her horns to attack Mezo with this, so it seems she must be stationary for this attack.
Stats
| | | |
| --- | --- | --- |
| Power |   | 3/6 C |
| Speed |   | 4/6 B- |
| Technique |   | 5/6 A |
| Wits |   | 3/6 C |
| Simplistic Japanese |   | 5/6 A |
Pony's stats, according to the Ultra Analysis Book
Battles & Events
Chapter Appearances
Anime Appearances
Trivia
Pony's surname contains the kanji for "horn" (

角

tsuno

?

) and "take" (

取

tori

?

), and her first name is exactly how the English word "pony" is written in Japanese (

ポニー

ponī

?

).
Pony's favorite thing is anime.
Pony's favorite food are apples.
Pony is one of the three students attending U.A. confirmed to be a foreigner, the others being Yuga Aoyama and Hiryu Rin.
With her birthday taking place on April 21, Pony is the oldest in Class 1-B, as everyone was 15 when they started U.A.'s school year in early April.
Pony is the only U.A. student to have their hero name revealed outside the manga, being the official anime site.
Pony's Japanese voice actor, Aoi Yūki, also voices Tsuyu Asui and Setsuna Tokage.
References