My Hero Academia Wiki is a community site that anyone can contribute to. Discover, share and add your knowledge!
Trending articles
Popular categories
View full main page
Welcome!
Season 6
confirmed for Fall 2022!
Heavy SPOILERS ahead, read with CAUTION! Please see our Rules & Policies here.
---
Welcome to My Hero Academia Wiki!


A fan-made wiki dedicated to the My Hero Academia series created by
Kohei Horikoshi
. We encourage users to help make this wiki even better. Check out the above links to get an idea of how wiki editing works. We are striving to turn this place into a reliable source of information for the series. Help us by
creating or editing
any of our articles! We're currently editing over
2,708 articles
since June 26, 2014.
Story
Characters
See more ▸
Getting Started
We have a lot of content on this wiki. With your help, we can make it even better.
Anonymous editing has been disabled for this wiki. To contribute, you must log in or sign up for a free account. After that, you can get started and help out by editing typos, work on article stubs or leave feedback on talk pages. You may also consider creating wanted pages.
If you need help, you can refer to the Help pages, FANDOM University or ask a Hero.
Before editing, please make sure that you review our Manual of Style and all of our policies. We have a large userbase of dedicated users and have established systems to keep this wiki organized. Please do not disrupt our systems by violating our policies. If you wish to learn more about our style of organization, please feel free to visit our #wiki-errands channel on Discord.
Are you an experienced editor? Check out these projects to see which areas of the wiki are in need of help:
Wiki Departments are projects that consist of a group of users dedicated to gathering and assisting articles circled around a single concept or topic. Consider joining one to get started!
Stubs are articles that are of unusually small size and need to be expanded more. Help make stubs into full-fledged articles by adding more information.
Upcoming Releases
Only

May 15, 2022 11:00:00 EDT

until the release of Chapter 352.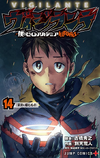 Only

May 27, 2022 13:00:00 EDT

until the release of Vigilantes Chapter 126.
Polls
Q1: What did you most enjoy about in the second cour of season 4?
Q2: Who will be victorious in the Paranormal Liberation War?
Affiliates
If you would like to become one of our affiliates, please contact an
administrator ▸
Affiliated Sites
Featured Media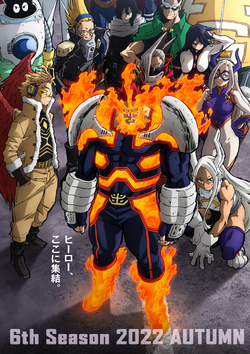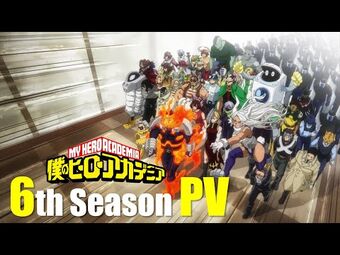 Latest Episode
My Hero Academia Season 5
-
Episode 25: The High, Deep Blue Sky
---- Time is running out as the Paranormal Liberation Front plans to destroy all of Japan in the next following months. Izuku and his classmates have also improved their skills as well. In the distant future, they find themselves ready for the upcoming storm that will change Hero society... forever.
Read more ▸
Latest Chapters Spoilers!
My Hero Academia
-
Chapter 352: Ultimate Moves
---- Shoto demonstrates the versatility of his Flashfire Fist: Phosphor to keep up with Dabi, but the charred villain refuses to resist and continues to pump up the heat. As the culmination of everything Shoto has fought to achieved reaches its climax, and those who stood there in support of him echo in his mind, will his ultimate moves be enough to finally cool Dabi down for good?
Read more ▸
My Hero Academia: Vigilantes
-
Chapter 125: Toward the Future
---- Kazuho continues her rehabilitation, learning from Miu of all their friends' current activities, leaving her to once again contemplate her own future. Meanwhile, All For One reflects on Koichi's growth and what this means for his plans for the future, looking toward his next big creation. With the finale on the horizon, what will be Koichi's fate in America as "The Skycrawler"?
Read more ▸
Latest Volumes
Future Releases
April 5, 2022
July 5, 2022
News
March 1, 2022
February 16, 2022
February 4, 2022
External Links