Wiki Targeted (Entertainment)
Play Sound
Hydra was the unnamed Quirk possessed by Nine, who stole it from an unknown hero.
Description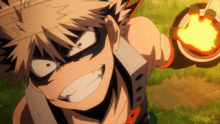 Hydra allows Nine to summon a gigantic sea snake-like creatures from his back that he can control at will. The creatures are large enough to crush a person in their jaws. Nine usually summons one single snake although the creature can split in two when attacked. When the Quirk is boosted by an enhancer drug, Nine can summons multiple snake heads.
Nine generally reserves this power to surprise enemies who attack him from behind.[1]
References
Site Navigation